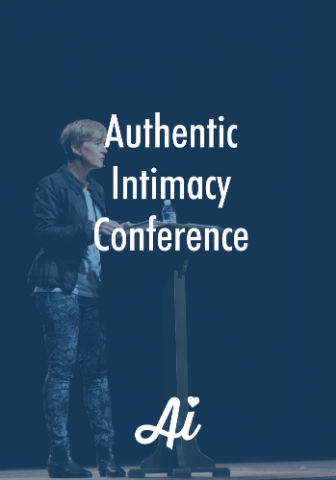 Authentic Intimacy
Authentic Intimacy Conference Video
This item is digital access (online) to a video, not a physical DVD.
This video gives you front row access to a full day of learning from Dr. Juli Slattery & Linda Dillow! By purchasing this item you will receive access to all four sessions from our conference, including a Q&A session where Juli & Linda take questions from the audience.
This is a recording of Authentic Intimacy's largest conference of 2015 in Akron, Ohio. Here are the four sessions that are included in this pack:
Session 1: Why Does your Sexuality Matter? What's the big deal about sex and why is it so important? We talk about Fifty Shades of Grey & the dangers of erotica, the "holy metaphor" or sexual intimacy, and why sexuality is the greatest battlefield.
Session 2: What Does Holy Sexuality Look Like? We usually think of holiness as the complete opposite of sexuality, but we argue that these two words should be together! Don't settle for counterfeit intimacy, strive for the real thing! Juli & Linda share practical ways to honor God with your sexuality by playing "offense" and "defense", whether you are single or married.
Session 3: Open for Questions: Live Q&A At this conference we asked women to get out their cell phone and text in ANY questions they had throughout the day... and they weren't shy! Juli & Linda answer questions about what's OK in the bedroom, how to spice up your sex life, how far you can go before marriage, and even explain what a "garden" in Song of Solomon is!
Session 4: Restoring Intimacy with God Our passion isn't just about intimacy in marriage, but intimacy with our God. Juli shares a story of what she saw in Linda when she first met her- a deep friendship and intimacy with God! What does it look like to not just love God and serve God, but to KNOW Him intimately?
---
Share this Product
---
More from this collection