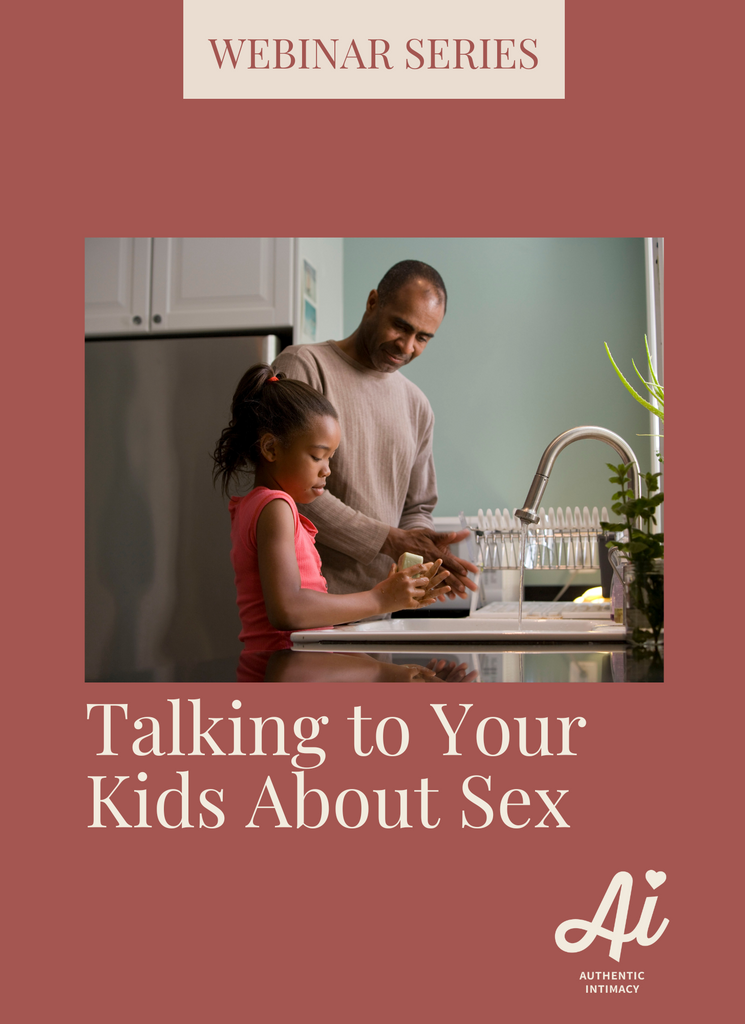 Authentic Intimacy
Talking to Your Kids About Sex Webinar Series
From questions like, "Mommy, how will that baby get out of your tummy?" to trends on TikTok and Instagram, everyday life is rich with opportunities to connect with your kids and share God's design for sexuality ... and we're here to help!
In this three-part webinar series, we'll equip you to: Have conversations with your teens about what they're seeing in culture; learn how to talk to preschoolers about their bodies (that goes beyond "private parts" ); and have conversations with kids of all ages about pornography and the issues surrounding it. Each session includes a one-hour digital video to watch online with teaching from Juli and her guests and Q&A from webinar participants. This webinar series also includes a PDF of follow-up resources and a series of parenting blogs by Dr. Juli.
The "Talking to Your Kids About Sex" webinar series includes:
Session 1: 

"Teens: Teach Them HOW, not WHAT, to Think About Sex" with Dr. Juli Slattery
Session 2:

"The Birds and Bees: How to Teach Young Children About Sex" with Mary Flo Ridley & Megan Michelson from 

Birds & Bees
Session 3:

"When and How Should You Talk to Your Child About Pornography?" with 

Greta Eskridge
*Sales of digital materials, including videos, Java packs, and online book studies are final and are not refundable. 
---
Share this Product
---
More from this collection